Music for Peace: Johannes Brahms Birthday Concert
Sat May 10, 2014 @ 7:30 pm
EDT
$35

 Music from Brahms' Last Years… 
Victor Rosenbaum and Friends perform chamber works, including the brooding Clarinet Trio and the stormy Piano Trio in c minor, with two solo piano pieces, Intermezzi Nos. 1 and 2, from Opus 118.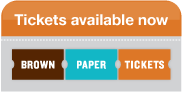 Benefits Massachusetts Peace Action Education Fund; part of the Music for Peace Series. Tickets $25 in advance for Mass. Peace Action members, $35 for non-members, $10 for students, $35 at the door. Write check to "Massachusetts Peace Action Education Fund" and mail to 11 Garden Street, Cambridge, MA 02138 or purchase online at http://www.brownpapertickets.com/event/474347.

Jonathan Cohler, a Boston-born, internationally recognized virtuoso clarinetist, often performs with chamber groups and is in demand internationally as guest conductor.  He is Professor of Clarinet and Chamber Music at the Boston Conservatory, Music Director of the Massachusetts Philharmonic Orchestra, and Artistic Director of the International Woodwind Festival.
Victor Rosenbaum, pianist, has performed internationally as soloist and chamber musician.  A member of the faculty of New England Conservatory, where he formerly chaired the Piano Department, and the Mannes College of Music in New York, he was also Director of the Longy School of Music for sixteen years.  His recordings of Schubert, Beethoven and Mozart are on Bridge Records and Fleur de Son Classics.  
Anzel Gerber, a South African cellist and dedicated exponent of the Russian school, has collaborated with numerous conductors and regularly performs with renowned pianist Ben Schoeman; they won the IBLA Grand Prize in Italy in 2012.  Dr. Gerber is a dedicated lecturer and researcher, with a PhD in Music (Performance) from Goldsmiths Colege, University of London.
James Buswell has performed as solo violinist with virtually all the major orchestras in North and South America, Europe, Asia, and Australia, as well as in solo and chamber music recitals. He is Professor of Violin at New England Conservatory and is known for adventurous programming, combining standard and unusual works.
The Clarinet Trio is the first of four chamber works inspired by the principal clarinetist of the Meiningen Court Orchestra, Richard Mühlfeld. Brahms had been aware of Mühlfeld's artistry since the 1880s, for the Meiningen Orchestra had played his Second Piano Concerto and premiered his Fourth Symphony. It was in 1891, however, that Brahms, while on a week-long stay at the Meiningen court in March, asked Mühlfeld to perform privately for him. Apparently Brahms was impressed, and in November he returned to Meiningen with two new works in hand—the Trio for clarinet, cello and piano, Op. 114, and the Quintet for clarinet and strings, Op. 115.
Of Brahms' three known piano trios, plus one other which is attributed to him, the Piano Trio in c minor is by far the shortest and most compact work. By the summer of 1886, Brahms had finished and seen to the premiere of the last of his four symphonies, and he would not produce another large-scale orchestral work. During an extended stay at Thun, Switzerland, Brahms perhaps turned inward and was beginning to distill his musical thoughts down to purer forms. Always expansive, Brahms had been known for employing large four-movement structures in his piano concertos and trios. Although still a four-movement work containing a three-minute presto as second movement, the C minor trio is terse. And even though it has much to say, it is, by Brahmsian standards, positively taut and pithy.  — All Music Guide