By Juliana DeSimone
This post is part two in a series about the intersection between peace issues and gender. This series is meant to push people to think critically about the ways in which women are distinctly impacted by peace issues. Issues of peace impact everyone; at the same time, all peace issues are feminist issues. Thus, all peace issues require a gendered lens in order to be adequately addressed.
It goes without saying that the coronavirus pandemic has affected nearly everyone in the world. The pandemic has infected millions of people, locked-down businesses and borders, and disrupted the global economy. While there is much we don't yet know about the deadly virus, we have seen that the pandemic deepens pre-existing inequalities. What we know about the virus – but do not discuss – is that it harms women by disrupting every sphere, from health to the economy to social protection, where women already exist on the margins.
When the coronavirus began spreading throughout India, hospitals quickly shut down outpatient departments and cancelled elective surgeries in order to focus their efforts and resources on essential services. While this may have seemed necessary to curb the spread of the virus, this greatly disadvantaged a specific sector of the population: pregnant women.
There are an estimated 15.6 million legal abortions performed every year in India. This year, the coronavirus pandemic is expected to interfere with 1.85 million of these operations. The shelter-in-place order forced many women to avoid going to the doctor. In other cases where women were able to go out, hospitals did not have the capacity to help, overwhelmed by the pandemic. Both of these issues forced more second trimester abortions, which require different licenses and are more difficult to obtain. In some cases, the pregnancy advanced beyond 20 weeks, the point in the pregnancy at which Indian law prohibits abortion.
This is not a problem unique to India. Pregnant women across the globe sheltered in place without access to essential health services. For the women who chose to carry to term, many failed to receive adequate prenatal care. Still other women struggled to find safe spaces to deliver their babies. For non-pregnant women, buying pregnancy testing kits and receiving regular contraceptives were difficult for women across the globe.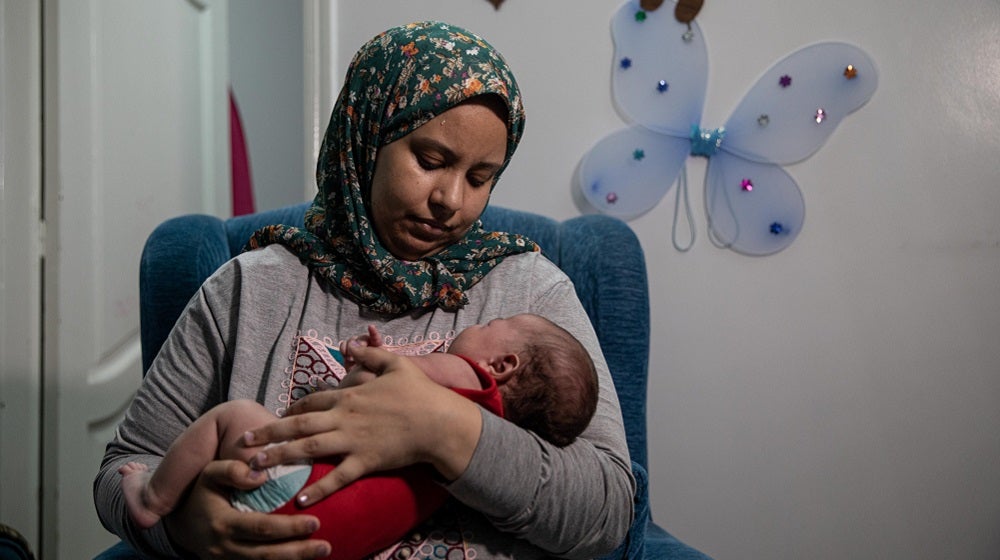 Women have distinct health needs, and the coronavirus pandemic has created distinct concerns for women's health. Unfortunately, in the words of Jasmine Lovely George, who manages a platform that increases access to sexual reproductive health, "Whenever disaster strikes, nobody talks about sexual and reproductive health."
The health concerns for women during the pandemic extend beyond pregnancy-related health matters. Women in abusive relationships face a heightened risk of gender-based violence. The UN has reported an increase in violence against women around the world; in some countries, this rate has surged by more than 25%. This surge can be explained by the fact that women across the globe are being forced to "lockdown" with their abusers at the same time that support services for victims are becoming inaccessible.
It is evident that women are facing distinct health concerns on top of the dangers of COVID-19 in light of the pandemic. As a recent report by the UN highlights, however, the implications of the pandemic on women extend far beyond health. Women are facing added economic and social pressures as the pandemic exacerbates existing inequities.
For example, women and girls compose the majority of the services sector, including retail hospitality, and tourism, that has been devastated by the pandemic thus far. In developing countries, 70% of women's work is in the informal economy, where there are little to no protections. The Ebola virus demonstrated just how devastating this type of situation can be for women; men's economic activity bounced back much more quickly than women's in affected countries.
One reason for the severity of the economic impacts of the pandemic on women is that women support the formal global economy by providing invisible and unpaid labor. Women and girls already engage in more household work than their male counterparts and provide more care labor. With more children at home from school and sick family members to care for, women face greater social pressures to pick up this extra work. As a result, their hours spent working, maybe already limited because of the recession, may disappear entirely. This can be devastating for families, especially single-parent households, the majority of which are led by women.
The impacts of this could be generational in many ways. Research has shown that adolescent girls are more likely to drop out of school during a crisis and not return.
All of these implications for women are worsened by instances of fragility, conflict, and intersectionality. Displaced, refugee, rural, poor, and otherwise marginalized women are at more of a risk for these impacts because they may lack critical resources, including accurate information.
An appropriate coronavirus response plan is one that employs a gendered lens. Governments across the world must target women and girls in any and all relief planning and services. This begins with ensuring that women and girls are able to receive essential health services and extending basic social protections to informal workers, as countries such as Thailand, Peru, and Costa Rica have done. In doing so, we may be able to avoid the loss of all progress that has been made so far for women in the health, economic, and social spheres.
Wondering what you can do?