Music for Peace: "The Dawn of Hope" with the BFO Trio
March 20 @ 7:30 pm

-

10:00 pm

$10 – $35
Niccolo' Paganini, Terzetto Concertante for viola, violoncello and guitar; Terzetto for violin, cello and guitar
J. S. Bach, Sonata for violin in E Major, BWV 1016; Ciaccona from the Partita in D minor, BWV 1004
José Elizondo, "La Alborada de la Esperanza" and "Otoño en Buenos Aires"
In the second concert of the 2019-2020 Music for Peace Series, we present the ravishingly beautiful sounds of the classical guitar for the first time in the series.  World-renowned guitar virtuoso Eliot Fisk performs works of Bach, Paganini and Elizondo, with the equally renowned violinist James Buswell and cellist Carol Ou, who together form the BFO Trio.
The concert includes transcriptions of two beautiful pieces by Mexican composer José Elizondo.  Elizondo's "La Alborada de la Esperanza" ("The Dawn of Hope", 2019) was performed in a concert in honor of Pope Francis, who had previously attended a performance of "Otoño en Buenos Aires" (1997).  José Elizondo has made these transcriptions specifically for this Music for Peace concert.   (Pope Francis became a hero to the peace movement when he declared that possession and deployment, not only use, of nuclear weapons, is immoral, most recently at Hiroshima in November.)
Benefits Massachusetts Peace Action Education Fund; part of the Music for Peace Series. Single concert: seats $25 in advance for Mass. Peace Action members, $35 for non-members, $10 for students, $35 at the door. Series of 3 concerts: member $65, non-member $80, student $25.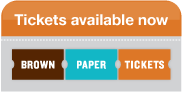 To reserve, write a check to "Massachusetts Peace Action Education Fund" and mail to 11 Garden Street, Cambridge, MA 02138, or call 617-354-2169 with credit card number. Or reserve seats online for the single concert or purchase online for a series of 3.
Donations to support our work for peace are welcome in any amount.  Supporters donate $250 or more to Massachusetts Peace Action Education Fund; they receive two tickets with preferred seating in the first 3 rows to each concert and recognition in the programs. Sponsors donate $500 and receive four tickets; Benefactors donate $1,000 and receive eight tickets.
The audience is invited to join the musicians and Peace Action members at a reception after the concert. The venue is wheelchair accessible via a ramp to the left of the church.
Guitarist Eliot Fisk is known worldwide as a charismatic performer famed for his adventurous and virtuosic repertoire. He is also celebrated for his willingness to take art music into unusual venues (schools, senior centers, and even logging camps and prisons!). After nearly 50 years before the public he remains as his mentor Andres Segovia once wrote, "at the top line of our artistic world."
Eliot Fisk is a prolific recording artist. Recent releases include Ralf Gawlick's Kollwitz Konnex for soprano and guitar (Musica Omnia) Anthony Paul de Ritis's Pop Concerto with Gil Rose leading the Boston Modern Orchestra Project, a pair of CDs of new music dedicated to and transcribed by Fisk of works by Beaser, Corigliano, Schwertsik, and Rochberg (Wildner Records) and duo discs with flamenco legend, Paco Peña (on Nimbus Records) and cellist, Yehuda Hanani (Albany Records).
Eliot Fisk was the last direct pupil of Andres Segovia and also studied interpretation with the legendary harpsichordist Ralph Kirkpatrick at Yale University, from which he graduated "summa cum laude" in 1976, and where, directly following his own graduation in 1977, he founded the guitar department at the Yale School of Music.  He is Founder and Artistic Director of Boston GuitarFest (www.bostonguitarfest.org) an annual cross-disciplinary event co- sponsored by the New England Conservatory and Northeastern University and now entering its 13th consecutive year. In 2017 he created and served as Artistic Director of the first ever and immensely successful Salzburg Guitar Fest at the Universität Mozarteum in Salzburg.
Violinist, violist, and conductor, James Buswell is one of the most versatile musicians of the 21st century.  As a soloist, he has performed more than one hundred concerti with orchestras on five continents.  In 2014, he expanded this list of solo repertoire with debut recordings of one Turkish and one American Concerto, both from the 20th century for release on the Naxos label.  He was a Grammy nominee for his recording of the Barber Violin Concerto with the Royal Scottish National Orchestra.  Distinguished conductors with whom he has collaborated include Leonard Bernstein, George Szell, Seiji Ozawa, Zubin Mehta, Andre Previn, Pierre Boulez, and Michael Tilson Thomas. It was natural for Mr. Buswell to take up the baton early in his musical career, and he has conducted opera, ballet, and symphonic repertoire also on five continents.
Though celebrated as a soloist very early in his career, Buswell also became well known as a chamber musician and recitalist while still attending Harvard University.  He performed at the gala opening of the Alice Tully Hall in New York with the Chamber Music Society of Lincoln Center, which he later joined as a regular artist-member.  He has given world premiere performances and made recordings of works by many contemporary composers including Ned Rorem, Yehudi Wyner, Gunther Schuller, John Harbison, Gian Carlo Menotti, and Ellen Taafe Zwilich.
James Buswell is also known as one of America's pre-eminent teachers.  He was on the faculties of both Indiana University and the New England Conservatory when each institution experienced a golden age of string pedagogy.  He is in great demand giving master classes and workshops all over the world.  Yet performance continues to be the center of his life as a musician, and praise for his "sensitive, evocative, compelling playing," continues unabated today.
A gold medalist of the Global Music Awards, cellist Carol Ou has won the hearts of audiences with her "fiery, marvelous" and "meltingly melodic outpourings" (Boston Globe) and her "wonderfully pure cello tone and incisive technique" (The Strad). As a soloist and a former member of the Carpe Diem String Quartet, Ms. Ou's dynamic performances have taken her to prestigious concert halls across five continents, including Carnegie Weill Hall, Jordan Hall, National Gallery of Art, Gardner Museum, National Concert Hall in Kiev, and the National Concert Hall of Taipei.
At ease with the diverse musical styles of the last five centuries, Ms. Ou's creative programming is often a mélange of traditional European masterworks with more eclectic ones. She has recorded three of the most beloved cello concerti by Haydn, Tchaikovsky, and Elgar, and premiered several new compositions written for her. She gave the first performance of Hsiao Tyzen's Cello Concerto in Taipei and collaborated with Hsiao on the premiere of a number of solo and chamber music works throughout the US, Taiwan, and Singapore. American composers, Richard Toensing and Daniel Pinkham, have also dedicated works to her. Recent new music performances have featured collaborations with crossover artists on the mandolin, banjo, accordion, didgeridoo, erhu, pipa, and the Persian santoor.
As a prize winning recording artist, Carol Ou's discography includes solo and chamber music discs issued by Chi-Mei, Naxos, CRI, and Albany Records. Her three solo recordings are all produced by Chi-Mei in Taiwan. Her recording of Walter Piston's Chamber Music won the 2001 Chamber Music America's Best Chamber Music CD award and her recording of Jeff Midkiff's "Music for Mandolin & String Quartet" won the Gold Medal award at the 2018 Global Music Awards. Other recordings with the Carpe Diem String Quartet include "Sergei Taneyev's String Quartets" – Vol. 4 & 5 on Naxos and "The Book of Calligraphy" – with solo cello and string quartet works by Reza Vali – released by Albany Records.
A graduate of Yale University, Ms. Ou received her BA magna cum laude from Yale College and her MM, MMA, and DMA in music performance from the Yale School of Music. A much sought after teacher, Ms. Ou serves on the artist cello faculty of New York University's Steinhardt School of Music and teaches both preparatory cello students as well as college chamber music students at New England Conservatory of Music in Boston. Since 2015, as the assistant chair of the string department at the conservatory's School of Continuing Education, she also cultivates a music-loving adult community. In addition to her regular teaching duties, Ms. Ou travels internationally to teach cello and chamber music master classes, most recently in Hong Kong, Turkey, and Italy.
Related Events