Music for Peace: Eliot Fisk, James Buswell and Carol Ou
March 20, 2020 @ 7:30 pm

-

10:00 pm

$10 – $35
Join us for the second concert of the 2019-2020 Music for Peace Series.  In the first time classical guitar has been part of Music for Peace, world-renowned guitar virtuoso Eliot Fisk will perform works of Bach, Paganini and others, with the equally renowned violinist James Buswell and cellist Carol Ou.
Benefits Massachusetts Peace Action Education Fund; part of the Music for Peace Series. Single concert: seats $25 in advance for Mass. Peace Action members, $35 for non-members, $10 for students, $35 at the door. Series of 3 concerts: member $65, non-member $80, student $25.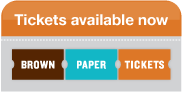 To reserve, write a check to "Massachusetts Peace Action Education Fund" and mail to 11 Garden Street, Cambridge, MA 02138, or call 617-354-2169 with credit card number. Or reserve seats online for the single concert or purchase online for a series of 3.
Donations to support our work for peace are welcome in any amount.  Supporters donate $250 or more to Massachusetts Peace Action Education Fund; they receive two tickets with preferred seating in the first 3 rows to each concert and recognition in the programs. Sponsors donate $500 and receive four tickets; Benefactors donate $1,000 and receive eight tickets.
The audience is invited to join the musicians and Peace Action members at a reception after the concert. The venue is wheelchair accessible via a ramp to the left of the church.
Guitarist Eliot Fisk is known worldwide as a charismatic performer famed for his adventurous and virtuosic repertoire. He is also celebrated for his willingness to take art music into unusual venues (schools, senior centers, and even logging camps and prisons!). After nearly 50 years before the public he remains as his mentor Andres Segovia once wrote, "at the top line of our artistic world."
Eliot Fisk is a prolific recording artist. Recent releases include Ralf Gawlick's Kollwitz Konnex for soprano and guitar (Musica Omnia) Anthony Paul de Ritis's Pop Concerto with Gil Rose leading the Boston Modern Orchestra Project, a pair of CDs of new music dedicated to and transcribed by Fisk of works by Beaser, Corigliano, Schwertsik, and Rochberg (Wildner Records) and duo discs with flamenco legend, Paco Peña (on Nimbus Records) and cellist, Yehuda Hanani (Albany Records).
Eliot Fisk was the last direct pupil of Andres Segovia and also studied interpretation with the legendary harpsichordist Ralph Kirkpatrick at Yale University, from which he graduated "summa cum laude" in 1976, and where, directly following his own graduation in 1977, he founded the guitar department at the Yale School of Music.  He is Founder and Artistic Director of Boston GuitarFest (www.bostonguitarfest.org) an annual cross-disciplinary event co- sponsored by the New England Conservatory and Northeastern University and now entering its 13th consecutive year. In 2017 he created and served as Artistic Director of the first ever and immensely successful Salzburg Guitar Fest at the Universität Mozarteum in Salzburg.
James Buswell is a versatile violinist and violist, concerto soloist, chamber musician, recitalist, conductor and educator who has performed with virtually all of the major orchestras in the United States and Canada, as well as with orchestras in Europe, Asia, Australia and South America. He not only captivates his audience with "sensitive, evocative, compelling playing" (South Coast Today) but also with his adventuresome programming in recitals that combines standard masterpieces with new and less well-known works.
Carol Ou is a cellist known for her "fiery, marvelous" and "meltingly melodic outpourings" (Boston Globe) and her "wonderfully pure cello tone and incisive technique" (The Strad). As a member of the Buswell-Ou Duo, and the Carpe Diem String Quartet, she has concertized extensively on five continents, most recently in Turkey, Hong Kong, and Italy.  A well-sought after teacher, Dr. Ou is a faculty member of the New England Conservatory and New York University, where she teaches both cello and chamber music. Her solo and chamber recordings can be found on the Chi-Mei, Naxos, and Albany labels.  
Related Events